Inclusion, Diversity, Equity, and Accessibility (IDEA)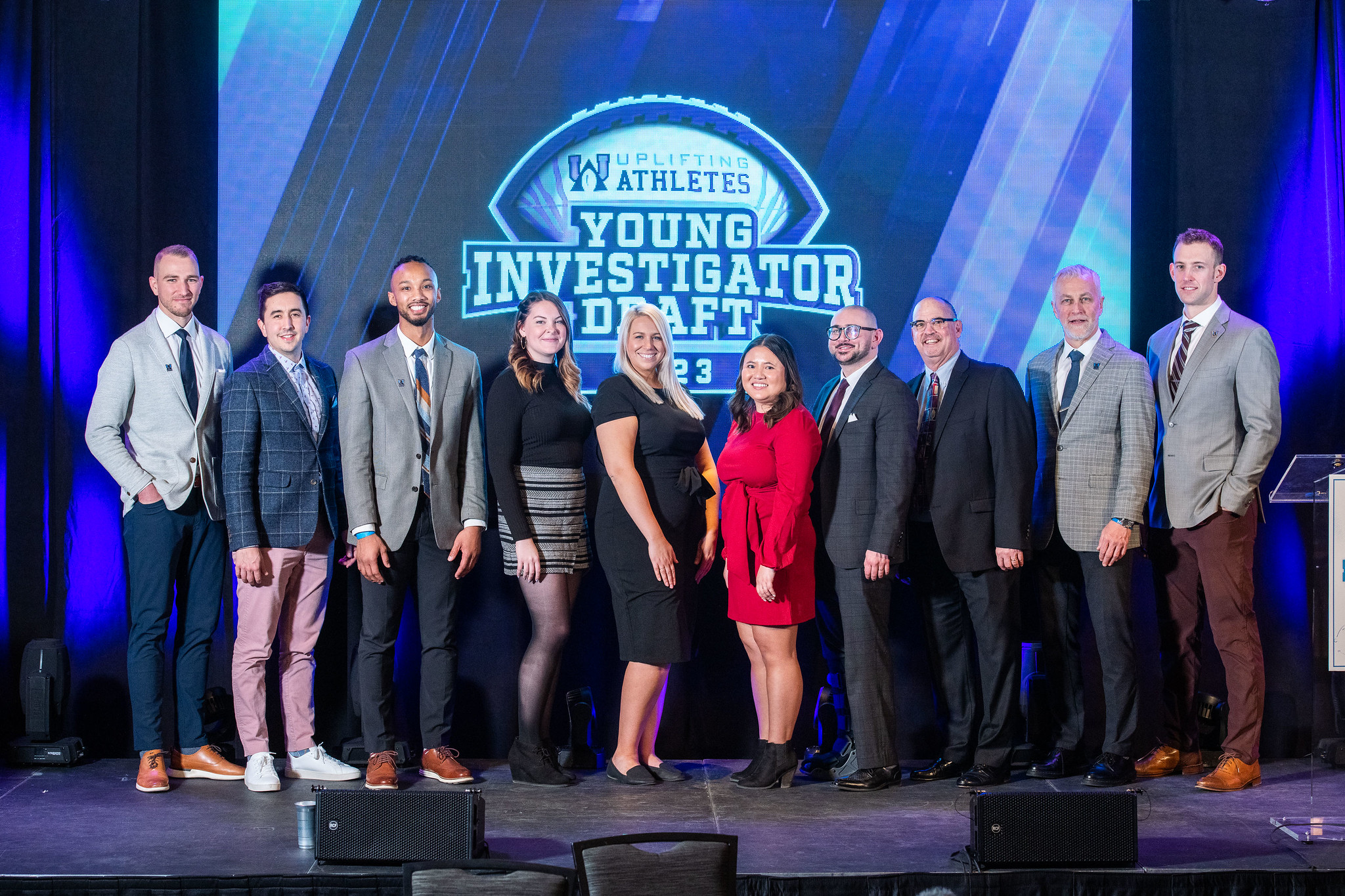 Since our founding in 2007, Uplifting Athletes has dedicated itself to supporting the rare disease community which currently affects more than 30 million people in the US alone. Those impacted by rare diagnosis face unique and complex adversities that deserve attention, understanding, and change. We know that there are over 10,000 known rare diseases, 95% of which do not have an FDA-approved treatment; diversity in clinical trials continues to be insufficient; and the diagnostic odyssey can stretch on for five years and even longer for people of color, further perpetuating health disparities. These are some of the reasons why we are committed to the IDEA (inclusivity, diversity, equity, and accessibility) Model being at the forefront of all Uplifting Athletes' programs. We are taking action and creating the best possible future for all people impacted by rare diseases, where no one feels alone, and everyone has hope for the future.
Uplifting Athletes is dedicated to providing opportunities for underrepresented researchers in medicine both in funding for research and connecting in-person with their patient communities. A minimum of one Young Investigator Draft grant and 20% of our Researcher Connection Program grants will be awarded to underrepresented researchers in medicine. To take our IDEA Model another step further, we ensure that our Uplifting Experiences events are fully accessible for all people impacted by rare diseases, as well as their families, to attend and create lifelong memories together. We go the extra mile to connect with our attendees and learn about each person's accessibility needs, so families and loved ones know they are safe, heard, and seen at each of our events.
While we are proud of our progress, we know there is so much more to learn and to do for the entire rare disease community to have equal access to care, treatments, joy, and community. Uplifting Athletes invites you to join us on this journey, as we continue to evolve and play a role in the creation of a world that is just for us all.
With hope and gratitude,
The Uplifting Athletes' Staff
IDEA Goals and Strategic Imperatives
Uplifting Athletes utilizes strategic values to guide our inclusion, diversity, equity, and accessibility (IDEA) model. These values serve as a framework for our organization and are adapted across all of our internal and external initiatives to guide culture, experience, and operations.
Inclusion
We are a community that welcomes and engages individuals, both directly and indirectly impacted by rare disease, to share in the joy and struggles of life around athletics. We respect, represent, and support diversity and empower those in our network to be part of the brighter future we envision.
 "The last two days [at the Leadership Development Conference] have been really impactful for me—just being able to meet the families of rare disease patients and people that are dealing with rare diseases themselves. Being able to talk to them and hear about their experiences has been really inspiring. It's made me really want to bring about a significant change." – Elijah Green, Running Back, University of North Carolina, Chapel Hill
Diversity
We embrace the differences among our community, whether those are parts of our identity or an individual's diagnosis, and offer a space of belonging. We recognize a broader definition of diversity which includes age, gender, race, religion, disability, sexual orientation, socioeconomic status, education, physical appearance, and any other identifiers that make one individual or group different from another.
"As an FD patient myself, I could not be more grateful for the opportunity to attend this community conference [thanks to the Reseacher Connection Program]. It was so important to me and other patients that we were given this platform to collaborate with researchers and communicate what we felt were the questions we needed answered. It can feel hopeless at times as a patient to be at the mercy of scientists and clinicians, but being able to speak to these people, to look them in the eyes and tell my story, filled me with hope for the future of my rare disease community." – Camryn Berry
Equity
We are constantly working towards eliminating and reducing barriers for those in our community. We commit to transparency, collaboration, and a willingness to evolve and adapt to the needs of those who face challenges with obtaining equitable healthcare, accessing resources, and ensuring opportunities are available for all.
"The reality is that the CDCN and our lab at the University of Pennsylvania are really privileged to get to serve a very special population of people. The reality is that a lot of these individuals just don't have a lot of treatment options and a lack of treatment options is related to our lack of biological understanding of what's actually happening. So the more we can do, the more light we can shed on this devastating disease the better and more beneficial we could design potential treatments. This [Young Investigator Draft] grant will help get us there" – Dr. Michael Gonzalez
Accessibility
We take an intentional approach to creating programs and providing resources which can be navigated and understood by all. We serve with empathy, act as a first line of advocacy for those with accommodation needs, and we encourage conversations around the evolving needs of our community.
| | |
| --- | --- |
| | "Having a child with a rare disease is a very isolating experience. It affects where we can go and what we can experience in a way that is hard for parents of healthy, neurotypical kids to understand. The logistics of even a "simple" outing can be overwhelming, in part because managing our child's care and addressing their needs on a daily basis can be utterly exhausting. Our Uplifting Experience took the planning work away and made full participation at a unique event possible. It was a blessing to both parents and children. This was also a wonderful way to make my child feel special, not in the euphemistic "special needs" way, but truly just getting a treat for being himself. Seeing the joy on his face while watching the players was priceless." – Lauren, Rare Mom |
Leading With Our Core Values
As this work evolves, our core values will continue to guide our way. We find strength in connectedness, and value the individuality and dignity of all people. Our commitment to intentional decision making ensures we are thoughtful in all that we do. At all levels of our organization, we are dedicated to mindfully acting to be a welcoming place. We are inspired to lead the organization in a caring way that mirrors the lessons we teach our participants.