Holiday Shopping Uplifting Experience
Notre Dame Football Uplifting Athletes invites you to a holiday shopping spree at the local Costco!
Holiday Shopping Uplifting Experience
Thursday, December 15, 2022 at 5:30 PM
Sign up is closed for this event.
Thanks to the generous support of the Mishawaka Costco, the Notre Dame Football Chapter of Uplifting Athletes is hosting a holiday shopping spree for local families impacted by rare diseases. Join us for shopping followed by food.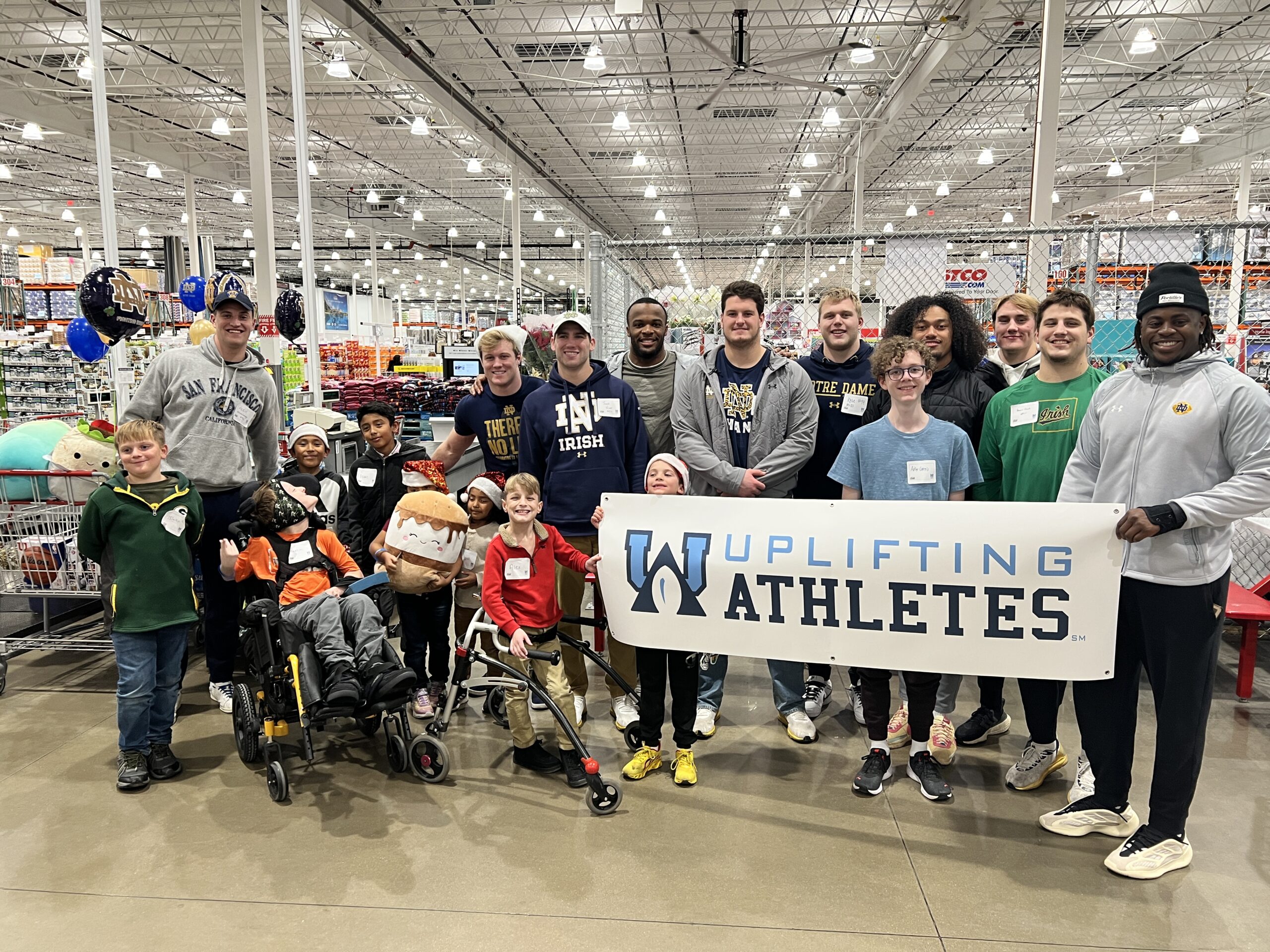 If you don't see an experience that meets your needs, please contact us.