Featured Here: Rob Long speaking to the Syracuse Chapter
The Uplifting Leaders program develops social influencers into leaders that make a positive and lasting impact on the rare disease community
Every year, Uplifting Athletes brings college football student-athlete leaders together for a weekend of training and development.
"The annual Uplifting Athletes Leadership Development Conference is a tremendous event. I always leave the weekend energized by the focus and determination in this group of student-athletes," says Brett Brackett, Director of Sports Impact. "Despite their hectic lives, they take time to develop transferable skills while learning how they can work with Uplifting Athletes to leverage their platform and inspire the Rare Disease Community with hope."
Following a meet-and-greet dinner Friday night, the conference kicks off Saturday with a full day of programming that is driven by Uplifting Athletes four pillars – Uplifting Leaders, Uplifting Experiences, Rare Disease Awareness, and Rare Disease Research.
One of the many highlights from the student-athletes' perspective is the discussion with the panel of former student-athletes who are now professionals in something other than football.
"The best part of the weekend was having the former student-athlete panel. Being a student-athlete is a privilege and requires a tremendous amount of time and effort. But eventually, football will end. We all need a plan of action when that happens," Syracuse Chapter leader Nolan Cooney said. "Having the former athletes speak to us, was an incredible opportunity to hear from players that are now having incredible success in the corporate world.
"There was no sugar coating the conversation, it was powerful, funny and engaging. Having athletes from various schools, with totally different lives created a connection with everybody in the room."
Uplifting Athletes Director of Strategic Development Rob Long is a former rare disease patient and college football player. He shares his story to allow the student-athletes to develop a more personal connection to the cause prior to a visiting a local children's' hospital for an afternoon of visiting with rare disease patients.
We asked Trey Klock from Northwestern University to share his experience from the 2018 Uplifting Athletes Leadership Conference. Here's what he had to say:
It was an honor to represent Northwestern football with my teammate Peter Snodgrass at the annual Leadership Development Conference. I made a lot of new friends and enjoyed hearing about the efforts of the new chapters such as Alabama, Western Michigan, Davidson, Lehigh, and others. This was my third Leadership Development Conference and I continued to learn a lot about what we can do as student-athletes to raise awareness and money to fight rare diseases. I enjoyed meeting Brett Brackett and talking more with Scott (Shirley), Rob, and Andy (Shay). They are all exceptional men that have done some amazing things with Uplifting Athletes. I especially enjoyed visiting the children's hospital and meeting a lot of young people that are facing some adversity right now. It made me realize how lucky I am to be able to play the great game of football. We also had the opportunity to hear from Beth Nguyen, a 2017 NORD Rare Impact Award Honoree. She is a mother, wife, nurse, patient, and advocate for the rare disease community. In 2012, Beth was given the diagnosis of Syringomyelia and she later created a task force (WSCTF) to increase understanding of the disease across all medical disciplines and to improve direct patient care. She also started a patient registry to drive research, has organized support groups, and developed of the first-ever advocacy models of care for both Syringomyelia and Chiari Malformation. Everyone was intrigued by her message and very respectful of her mission. As I reflect on the weekend, I am so thankful for every chance I get to wake up and make an impact on the world.
Besides visiting the children's hospital, my favorite part of the weekend was the former student-athlete Q&A session. We had the opportunity to hear from a player panel of former college student-athletes living in the Atlanta area. We asked a lot of questions about making the transition from college into the professional world. They were all very successful people and I learned a lot from it. The focus of the weekend was to learn more about the fight against rare diseases and develop a goal for our individual chapters, but I also really enjoyed learning about the "Uplifting Leaders" part, which consisted of tools and advice to prepare for life after football.
Uplifting Athletes Letterman's Club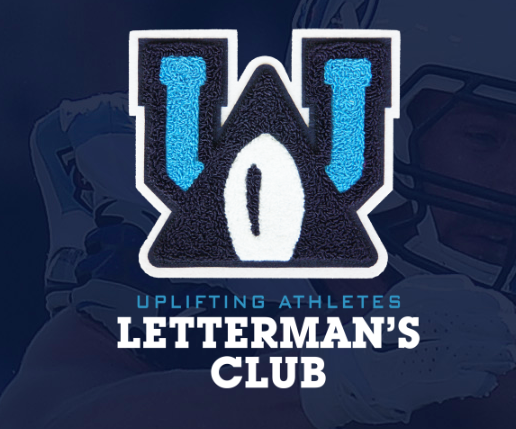 The Uplifting Athletes Letterman's Club is a network of several hundred former chapter leaders and key members from more than 20 college football programs nationwide. Ranging from premier NFL athletes to driven young professionals, they are collectively an engaged and active community with shared experiences.
Acting as an extension of the Uplifting Athletes organization, they continue to be key advocates for our mission in support of the rare disease community.
The Uplifting Athletes Letterman's Club is made possible by the support of Select Medical, one of the largest providers of specialized health care in the United States. To find out more about Select Medical and their charitable initiatives, click here.
Uplifting Athletes network of university chapters brings our mission to life. Each university chapter is run by current college football student-athletes and supports our mission of using college football as a platform to inspire the Rare Disease Community with hope through the power of sport.
The challenges faced by the Rare Disease Community are bigger than any one individual, team or organization can tackle alone. The grassroots effort of each Uplifting Athletes Chapter from across the country is uniquely positioned to educate and engage the local community and shine a spotlight on rare diseases.